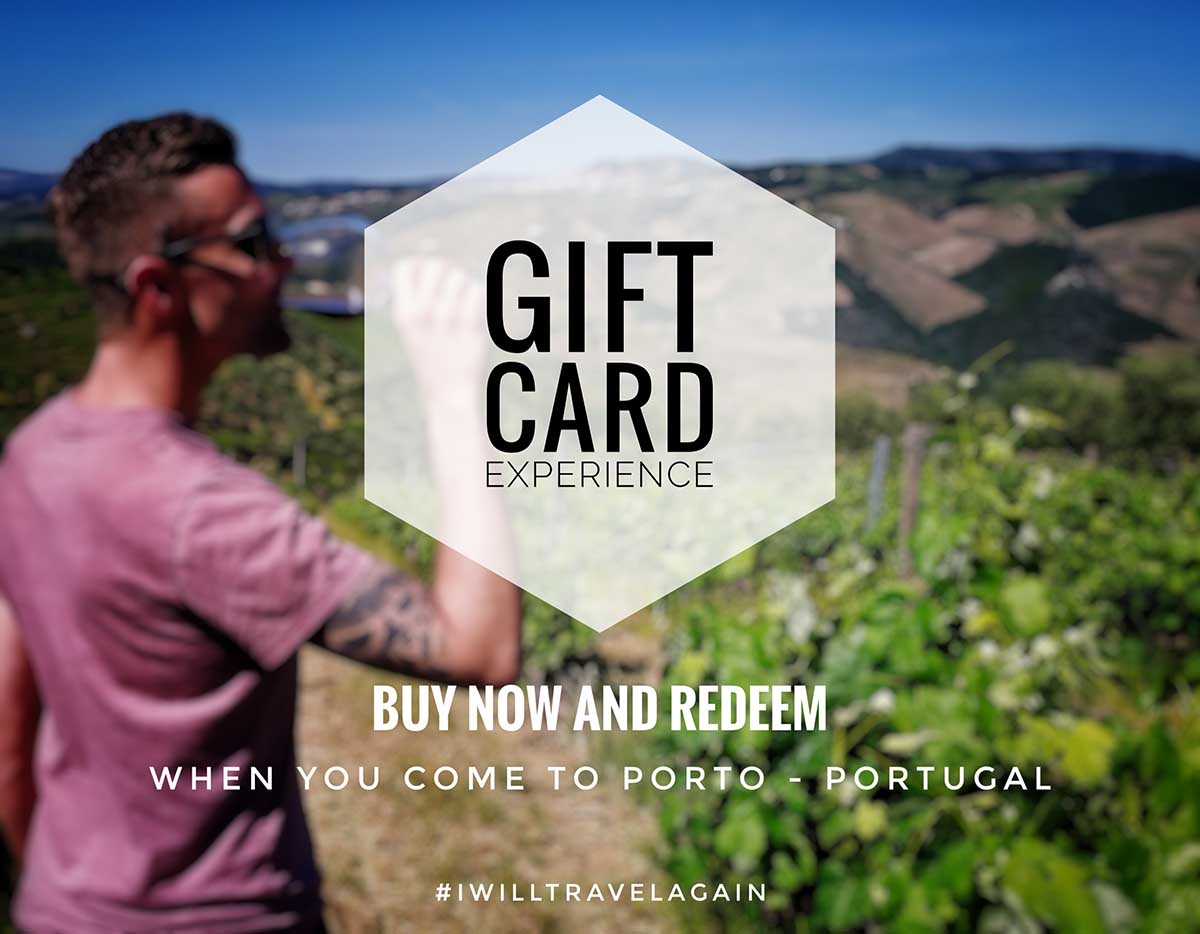 Gift Card Experience
Gift Card Experience // Buy now and decide later which Experience you would love to participate
During this tough time, we decided to create a "Gift Card Experience" to let people buying in advance and redeem it later when they decide to visit Porto – Portugal.
In this way you can offer this Gift Card Experience to anyone who is visiting Porto or even by you.
Advantages:
No expire date
You can use when you wish / when you visit Porto – Portugal
Booking flexibility
We guarantee availability if you redeem the Gift Card Experience up to 3 days in advance
Everyone can use the Gift Card Experience
It's a perfect option for offering as a Special Gift
How to buy:
Click on "Book Now" and choose Gift Card OR
Click on this Link
Then select the budget of you Gift Card
After payment you will get your Gift Card in your email inbox
Save it to use it later…
How to use it:
Contact us through our website in the webpage Contact us
Mention your Gift Card details, the day that you pretend to use and which Experience you preticipate. Please click here to find the Experiences available
Wine Venture & Boat Trip in Douro Valley
You will get a personalized response from us
Don't forget to redeem up 3 days before
Just enjoy it!
The most popular Experiences in Porto are:
We are extremely flexible and very customizable. So, don't hesitate to contact us for more information. Join us…
TIP: The mother's day is very soon 😉
Keep safe and healthy!